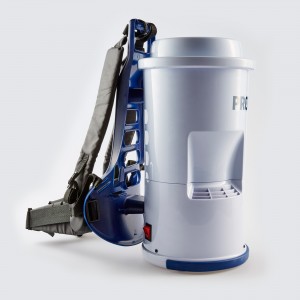 In the world of home maintenance, it pays to invest in quality gear. The environments in which these machines must operate is not forgiving, in any way: they tend to get bashed about a fair bit, while powering their way through some very difficult environments and spills.
A very common misuse of any vacuum is to ignore the wastebin. When your Provac BackVac fills up the bin, the electric motor has to work considerably harder, to force more and more ingested air in to the bin and through the filters. It places it under considerably greater strain, heating it up.
That is the downfall of many vacuums, in particular, those of inferior quality. Their electric motors are simply not meant to withstand the pressure, and they burn out and fail. You are left with a useless, yet exorbitantly expensive, hunk of plastic, an empty wallet, and a dusty home.
At Provac, we pride ourselves on the build of our vacuums. We build to commercial-grade, which means they are meant to be used and abused, every day, for months at a time, and we have tested ours to the ends of vacuum capabilities, without finding them wanting. We aren't simply blowing smoke when we say that we build a tough vacuum. But, we can only do so much.
Despite our level of faith in our commercial-grade vacuum cleaners, we have decided that you, our client, deserve even more. That is why, if you ever find that you have managed to burn through your Provac Backvac electric motor, we will replace it.
For free. No questions asked. You work hard. And you choose well. So, at Provac, we reckon your deserve a pass on forgetting you've got a full bin. This one's on us.
At Provac, we stand by both our BackVacs, and our clients. So contact us today!