Outstanding durability: Provacs are built to last
An Ergonomic and Sleek Design
A Powerful

1000W

Twin Fan System
One of the Quietest Vacuums on the market
12 Month Warranty
Loyalty Replacement Plan for the life of your Vacuum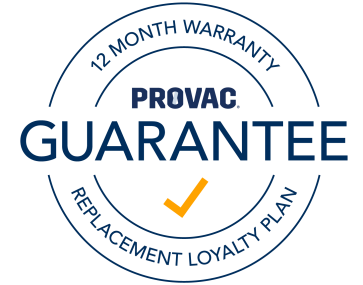 At Provac, we create Vacuums that are strong enough for the commercial sector and bring them in to your home. Our Provac BackVac is ideal as a personal use vacuum cleaner and for any vacuuming application in your household. We produce one of the lightest and best-performing backpack vacuum cleaners on the market, making your cleaning efforts faster and more effective.
Features of the Provac Personal-Use BackVac Vacuum Cleaner
Powerful

1000W

twin-fan European motor, featuring a self-interrupting safety mechanism.
Commercial-grade suction of 42 litres per second
Five-litre dustbag with an ergonomic exhaust vent, which avoids contact with the user.
Easy twist-off lid, with no hard-to-open clasps or hooks.

ABS

Plastic Exterior, built to last.
A removable, comfortable, and easily-replaced harness.
Ergonomic design with a shoulder and waist harness supporting your back, balancing weight evenly across your hips.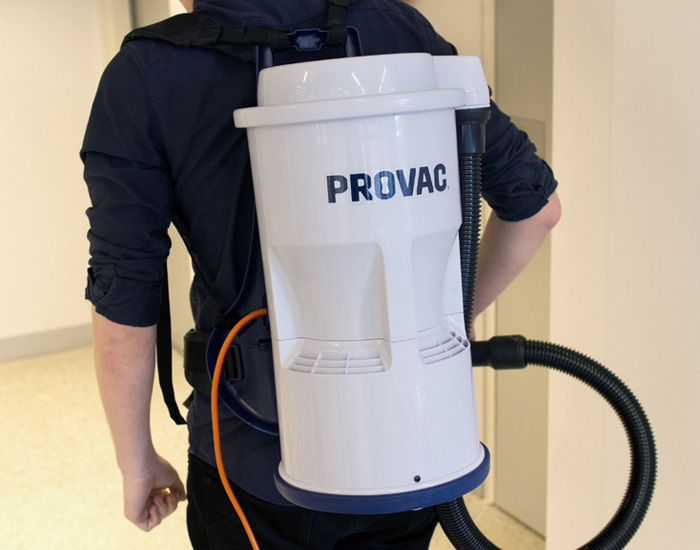 Whether you're buying a Provac for around the home or a commercial contract, our team are happy to help. Call us on 02 9550 5800.